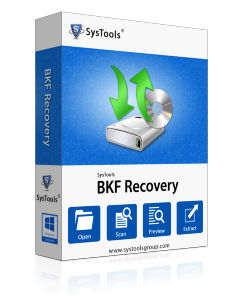 Restore Windows XP Backup - Application!
XP Backup Restoration Utility is well-known software to restore Windows XP backup whether created by using NTBackup or VERITAS Backup Exec. You can simply use this software without having any technical awareness. Try demo version before buying this utility for testing the repairing process of backup (.bkf) files. Demo version allows you to view of the recovered BKF content but does not allow saving that BKF file directly to the system.
Complete XP Backup Restoration Process via Windows Backup Data Restore Tool!
MS backup restore software has come forward with an excellent prototype model for corrupt backup (.bkf) repairing process. XP backup restoration utility is one such tool which performs repair and restore Windows XP backup process with simplicity.
The lost data that was stored in your backup system as BKF files can now be recovered by using this restore Windows XP backup tool. Corruption occurs in the backup system due to any unforeseeable reason and cause a major problem for the backup system users for accessing the backup system. Backing up process is making replica copies of the original data so that whenever there is data loss issue, files can brought back from the backup system. Windows backup data restore software runs smoothly with Vista/Win XP/Win 2003/Win 7 & Win 8/8.1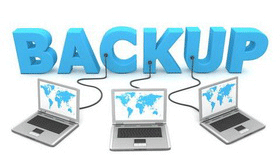 Come Out from BKF File Corruption Issue with Restore Windows Backup Utility
XP backup restoration utility completely eliminates the corruption issue present in the backup system. While accessing backup system files, if you are facing few difficulties to open BKF files due to the corruption operate restore Windows XP backup tool for coming out of the issue. Backup system users can simply perform corrupt backup restore process by using XP backup restoration utility.
Utilize Three Advanced Scanning Modes of this Software :

Range Based Scan: Software performs range based scanning on the large BKF files which are selected by range (10 to 100%).

Deep Scan: Option can successfully repair corrupt bkf files by scan deeply.

Quick Scan: Option quick scan on the corrupt backup files.